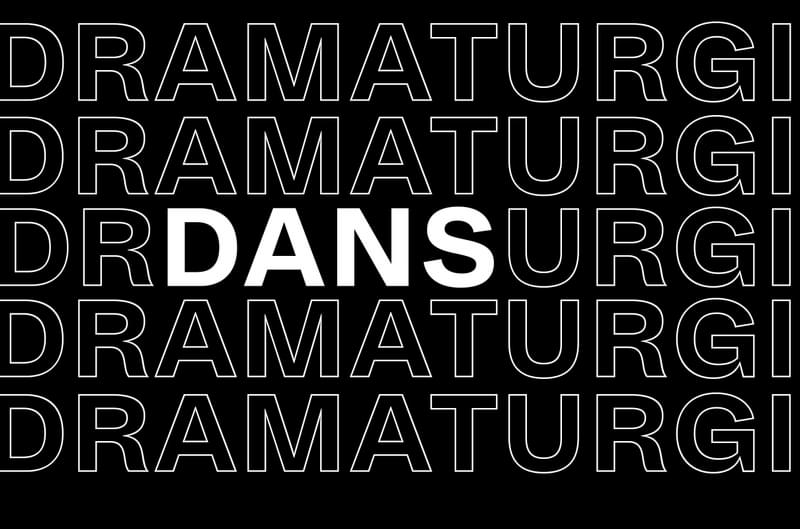 Welcome to a three part seminar presenting different modes of dramaturgical thinking

Dansens Hus invites performers and creators within the dance and performing arts field to participate in a three-part seminar on different forms of dramaturgical thinking. Over the course of three weekends, three dramaturgs who operate actively in dance works will present their interests and methodological approaches within dance dramaturgy. In addition, they will visit selected dance artists in the studio, to put their thoughts and own practice in context with the dancers' projects and works.

Over the past two decades, various experimental practices in the field of theater, dance, performance art, and choreographic
exhibition in a global context have converged on dramaturgy, an investigation of the interests and questions, capacities and working cultures and politics involved in the creation of a performance.
For more information and registration, see the following chapters/links:
CHAPTER II:
Ecosystems of attentional practices
by Jeroen Peeters
11. + 12. November

Each part – or chapter – comprises two days:


Day 1 is an open lecture at Dansens Hus, led by the invited speaker who, in dialogue with another dramaturg, will explore their current preoccupations in dramaturgy with regard to creation in dance and performance.

Day 2 the invited speaker will visit dance artists currently working in Oslo and engage in a conversation around their work in a studio.
The seminar series is curated by Bojana Cvejić (SRB/BE/NO), freelance dramaturg and Professor of Dance Theory (KHiO), whose work also includes self-organizing collective platforms of self-education and experimental production. She is author of several books ranging from performance studies, dance dramaturgy and political theory (among which Choreographing Problems, 2015, and Toward a Transindividual Self, co-written with Ana Vujanović). In addition to Cvejić, the series of three chapters will feature two main speakers-
Deise Faria Nunes (BR/NO) is performance researcher, writer and dramaturge who explores the methodology of Estuaries: Water Mythologies & Art Encounters, connecting prose, Afro-Brazilian mythology, performance and ritual elements.
Jeroen Peeters (BE) is an essayist and dramaturg, whose work focuses on experimental writing practices, readership, ecologies of attention, embodied knowledge and material literacy. (He's a research fellow at Hasselt University, Faculty of Architecture and Arts, and PXL-MAD School of Arts.)
The invitation to take part in the seminar extends to all who are interested in exploring dramaturgy as it relates to their own work. The admission is free, but please, sign up for the program.